If you have an urgent issue we're waiting to hear from you. Our 24 hour service means you never have to worry about being locked out of your home or office for hours on end. Our expert locksmiths are on call day and night, so give us a bell and we'll be over right away! 
It happens to us all at some point. Don't beat yourself up over it – fix the problem now with a simple phone call. Jammed locks and lost keys – it can happen. We know how frustrating it can be when you're stuck in the car park without access to your vehicle or returning home from a busy day but can't find your keys! But with our Pretoria emergency locksmith services, one call and the problem is solved: 012 004 1811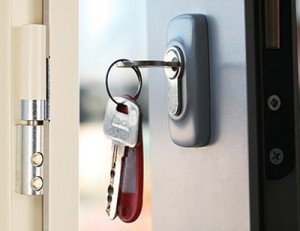 It doesn't matter if its morning or night, you can be sure one of our operatives will be there to take your call. With emergency locksmiths located all around the city and with our thorough knowledge of Pretoria and suburbs, you won't have to wait long. With years' of experience and with tools that can open the toughest of secure locks, we do the job quickly and efficiently – thereby saving you money. We also have the skills to ensure that nothing else gets broken in the process, so that you don't have pay additional expenses in replacing the entire lock.
Are you looking for emergency locksmith in the Pretoria area? If so then get in touch right now – we're waiting to hear from you. Our locksmith company values our every customer and our vast client list attests to our unbeatable track record. Our specialists are all highly experienced and fully qualified to assist in every situation. Our vehicles come fully stocked and equipped with the tools for every circumstance – whether your locks need opening or repairing – and we do it as quickly and as painlessly as possible. Our emergency locksmiths also take extra care not to damage your property and we don't leave a mess behind after we've gone! Here are a few more reasons why we're the ones for the job:
• We operate 24/7, all year round, whatever the weather!
• Clear and honest pricing system
• Affordable!
• Highly professional and friendly technicians
• Decades of combined experience in the industry
• Thorough knowledge of all areas and suburbs of Pretoria – our arrival times are unbeatable
• Cater to every kind of emergency
• Several team members to handle numerous clients
• Fully equipped
Want the best emergency locksmith service in Pretoria? Get the job done right, call us now on: 012 004 1811