You've come to the right place for every kind of lock fitting and replacement service in Pretoria, for both domestic and commercial properties, whatever the time of day. Our locksmiths in Pretoria specialize in solving all Locked Out or Lost Keys-related problems, efficiently and affordably. We also offer a range of various security-related services apart from our basic locksmith services. Give us a call to find out more: 012 004 1811.
Oor take a look at our main services on offer:
Experienced Safe Technicians:
If you're having problems opening your safe then we can fix it. Over the years we've carried out any number of safe-breaking operations, whether digital or standard safes or cash vaults. It doesn't matter whether it's a domestic safe or a financial institution we have the tools and the skills to deliver every time.

Certified Commercial Locksmith Services:
We're qualified to handle every specific lock service. We setup, install and repair all security and master key systems, regardless or size and complexity and help effectively safeguard your property, whether it's a home, office, store or warehouse. Advanced double authenticity and coded locks – we do that too. Live in peace, knowing our security business installations are the best that's out there. Our commercial locksmiths can handle any industrial scale job in Pretoria and beyond
Locked Out/Lost Keys:
We provide immediate locked out or lost key services in Pretoria. If you've been locked out of your home or office, or have lost your car keys and require duplicate keys, we have the knowledge and tools to help. In the instance of lost keys, we offer key cutting services and we're able to create an exact master key to open your car or house door. With decades of combined experience, our friendly technicians will also advise you on the best method to enter your property. When required we will also safely cut the locks of safes, vaults and stores.
Lock Fitting/Lock Replacement Services Pretoria:
Experiencing jammed, damaged or faulty locks? With our professional lock-fitting and replacement services, this problem is soon solved. We provide lock installation and lock repair services also, at a reasonable price. We are also able to replace/upgrade old or faulty locks with new efficient locks with improved security – again at reasonable prices.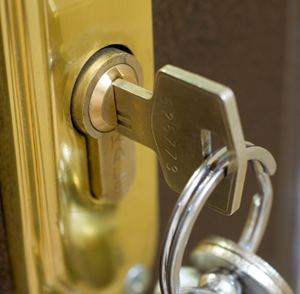 Burglary Repairs:
If you've been unlucky enough to have experienced a break in at your home or commercial property, we can help reduce the possibility of a repeat burglary occurrence. We offer door and window upgrading to tighten security and install terrace locks to strengthen your properties defenses. We also repair any damaged locks.
We also provide 24 hour emergency help.
If you're experiencing difficulties with your car or vehicle we also provide car locksmithing services.
Of you have more questions or in need of help, call us right now for free quote: 012 004 1811